About us
Louerunemoto.fr
was born from the idea of ​​creating an agency where customer relations are at the service the rental of two wheels. Our activity? Make new motorcycles and scooters accessible to any clientele: tourism, business, private individuals, etc. After studying the possibility of becoming a dealer, then that of opening a mechanical garage, a new opportunity arose. Starting from the observation that the rental of two-wheelers in Paris did not count for any major player, the idea of ​​creating an agency then took shape. After market research carried out on all customer profiles, high-end vehicles and very competitive prices came together under a single offer. This is how
rireunemoto.fr
was born, a motorcycle and scooter rental agency including quality service, premium scooters and motorcycles and reservations easy and fast. The motorcycle or scooter is taken care of either in an agency or by delivery of the vehicle throughout the Ile de France.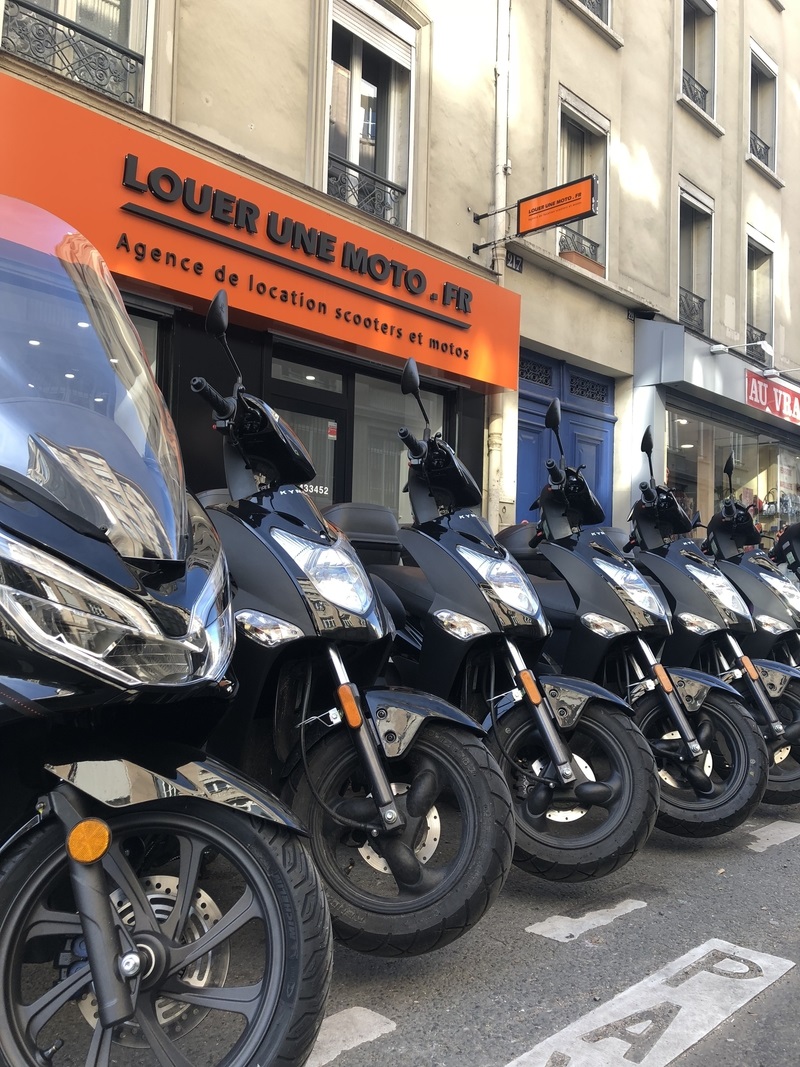 The experience of an excellent vehicle is offered to you for a day, a weekend, a week, or even a month. Each of these periods is also renewable. Take the opportunity to ride for fun, to please yourself, or even just to discover. A scooter to go to work? Rent the Honda Forza reference! A scooter to ensure long distance trips? The Yamaha TMAX DX will bring you unparalleled comfort, in its top-of-the-range livery! The tracer 700 GT and 900 GT, unparalleled road bikes, will thrill motorcycle lovers both in town and outside!
For the most curious, a futuristic motorcycle will allow you to experience sensational unique. This bike is the Yamaha Niken and its two front wheels sport sensations! In short, you will find everything you need with us. Our added values ​​are concentrated around quality, as much on the product as on the rental management.
louerunemoto.fr
, it is above all a complete service: come without anything, and leave with a scooter or a motorbike, a helmet, a pair of gloves and an anti-theft device (everything is included in the price of your rental). Equip each of our motorcycles and scooters with accessories necessary for the comfort and safety of each, because this is one of our priorities!
Offer scooters and motorcycles for short-term rental, medium rental duration or long-term rental at an unbeatable price, this is the challenge that we strive to meet every day! For that, there is no question of renting low cost scooters and motorcycles, our vehicles are chosen and maintained with care! And we do not intend to stop here, count on us to expand and renew our motorcycle and scooter rental offer regularly.
Finally, choose
Louerunemoto.fr
means first and foremost choosing a quality rental service, helpful agents, ready to advise you, and motorcycles and scooters less than 1 year old. Drive a new vehicle for the duration you want, equipped from head to hand. So don't wait any longer, your two-wheeler awaits you with us!